We're excited to announce that we'll soon be returning to Katowice, Poland for the 2017 Intel Extreme Masters! From March 3 to 5, gamers will flock to the futuristic Spodek arena and International Conference Center for the country's biggest esports event of the year, and there's plenty in store for Blizzard fans.
Last year's IEM Katowice was a huge success, with 113,000 on-site visitors, and over 30 million more watching the action via ESL's live streams. The event promises to be just as epic this time around, with the Heroes of the Storm Western Clash and the StarCraft II IEM Season XI World Championship set to provide some high-quality entertainment.
---
IEM Season XI World Championship
The IEM Season XI World Championship is the third and final StarCraft II event of IEM Season XI, as well as the first global event of WCS 2017. With a prize pool of $250,000 USD and 16,500 WCS points up for grabs, the stakes are high.
Among the top players set to clash in Katowice are Alex "Neeb" Sunderhaft and Artur "Nerchio" Bloch—both head to the competition following recent impressive performances.
The tournament winner will also walk away with the first guaranteed slot at the 2017 WCS Global Playoffs happening later this year, so nobody will be taking it lightly.
For more information, head on over to wcs.battle.net.
---
Blizzard Merchandise Shop
If you're attending the event in person, be sure to check out our on-site shop, where you can pick up some sweet loot such as this awesome Overwatch Reaper Statue, available at a European event for the very first time. You'll also be able to swing by our booth for special signing sessions with William King—author of the World of Warcraft novel Illidan—on Saturday March 4 at 14:30 CET and 16:30 CET.
---
Livestream Details
Can't make it to Katowice this year? No problem! Livestreams will be available in multiple languages—stay tuned as we'll be adding streams as we approach the event.
Talent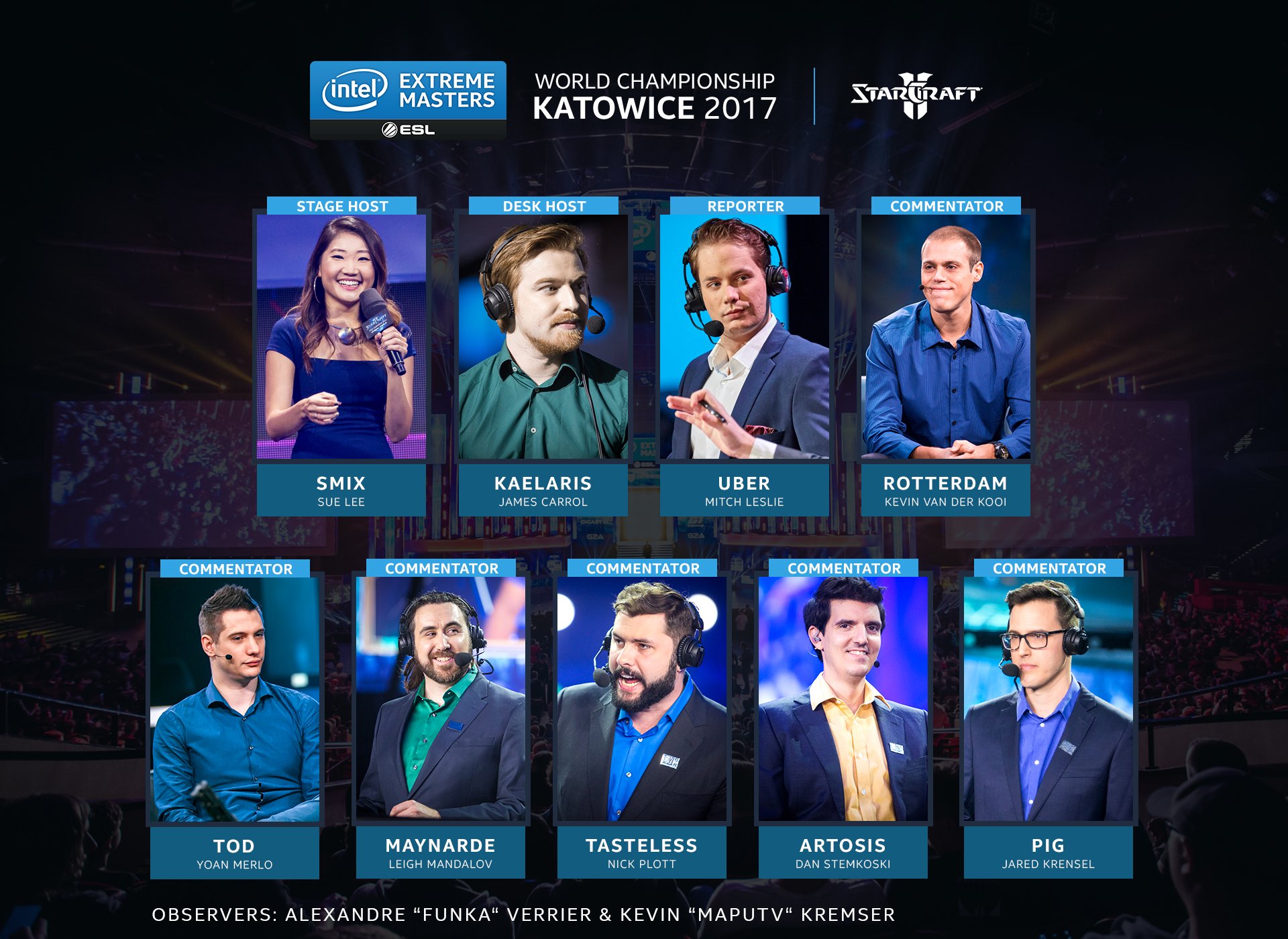 ---
See you at IEM Katowice!